About us
The Center of Youth Education, the Center of Nature Experience and the Holiday Pedagogy department are subdivisions of Kreisjugendring München-Land who can look back on a long history of providing holiday programs, educational courses end ecological events for children, youth and young adults.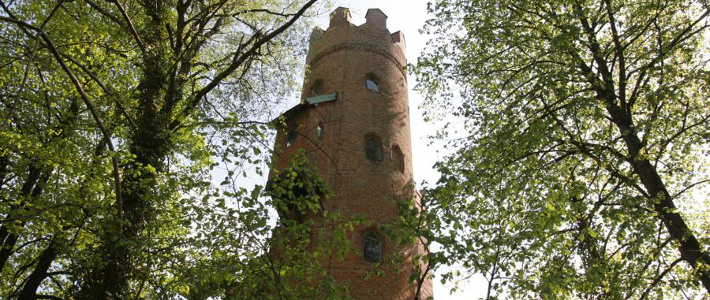 Center of Youth Education
The Center of Youth Education at Burg Schwaneck discusses questions and methods of out-of-school youth education and their further development. The intention is to support young people in their personal development and to further their social competence in order to let them grow into self-determined and responsible individuals. The Center organizes seminars, offers continued education and holiday activities for youth and young adults between ages 13 and 27, as well as similar offers aimed at professionals or honorary staff in youth work. The program has a broad spectrum, it encompasses courses of creative, artistic, personality-shaping, pedagogical, political and ecological continuing education. Future youth leaders get their basic training at the center. In co-operation with the model project "Jambus – Youth Work does Education and School" the center team offers seminars for students. Topics include: conflict mediation, tutor/mentor training, competence training and after-school support training. Full-time pedagogues can earn advanced qualifications in our courses. The "Stage & Castle" program helps to put young talent on the stage. "Out of Munich" is the name of the pedagogical program geared towards groups of guest staying at Burg Schwaneck. Another mainstay of the center is our international youth exchange program, currently featuring Israel and Poland (Szczecin, Krakow, Wielicka).
The Center of Nature Experience
Experience nature, shape the future: This is what the Center of Nature Experience (NEZ) enables children and youth to experience. This state-approved ecological platform is situated on the premises of Burg Schwaneck and offers nature experience days, workshops, "environmental construction sites", seminars and holiday programs with an ecological flavor. By means of "flow learning" the young undergo the experience of how ecological, social and global learning as envisioned by Agenda21 can be possible. The NEZ team combines methods of eco-pedagogical and experiential education, and supports, by playful and creative activities, the acquisition of ecological basic knowledge. Plus, the team puts together customized courses for school classes, groups and guests at Burg Schwaneck, devises Agenda21 projects such as city map events for kids, and picks up on current issues (e.g., the state of the honorary office in ecological education, gender-specific ecological education, and the continued backing of school projects, even over the course of several years).
Holiday Pedagogy Department
The Holiday Pedagogy Department offers the whole year round affordable holiday activities and adventure excursions for children between 8 and 16. All events are under pedagogical supervision. The program offers a wide variety: the summer camp classic in Bavaria is there, but also horseback holidays and creative vacations in France, or active holidays on the beach in Istria. Accommodation includes tents, youth guest houses or mountain refuges, the food ranges from full board to self-supply cooking out in the wilderness. In addition, the team has recently begun to offer leisure activities for handicapped and non-handicapped youth. All program events are accompanied by honorary staff and attendants trained by Kreisjugendring München-Land.