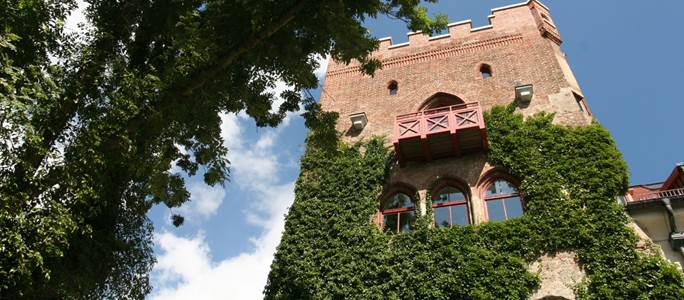 Guest House & Conferences
Staying at the guest house and meeting for conferences in historical ambience. Burg Schwaneck is youth guest house, educational institution and a convention resort all in one. Carefully renovated, Burg Schwaneck is situated on the high bank of the Isar river south of Munich, and suitable for all kinds of activity: school excursions, stopover on travels through Europe, workshops, annual receptions, concerts, seminars, readings, or meditation…
The Burg Schwaneck youth guest house is operated and managed by Kreisjugendring München-Land.
The guest house is open all year round. Closed between Dec 16, 2019 and Jan 12, 2020.
Rezeption: 7.30 am – 12.45 pm, 1.45 pm - 5.30 pm
Café Schwanthaler / Late check in: 6 pm – 10.30 pm
Breakfast: 7.30 am – 9.00 am
Lunch: 12.30 pm - 1.30 pm, or by arrangement
Dinner: 5.30 pm – 6.45 pm
Our (partly free) offers to our guests:
Internet connection, lounges, meeting equipment (beamers, flip charts, etc), billiard, skittle-alley, self-support kitchen, large garden with table tennis, football pitch, hammocks, climbing tree; Reservation possibilities of conference and seminar areas as well as different leisure and education programs.
In order to maintain our affordable prices we kindly ask our guest to support us in preparing the bed sheets on arrival and taking them off before departure. Please also note that we separate garbage.